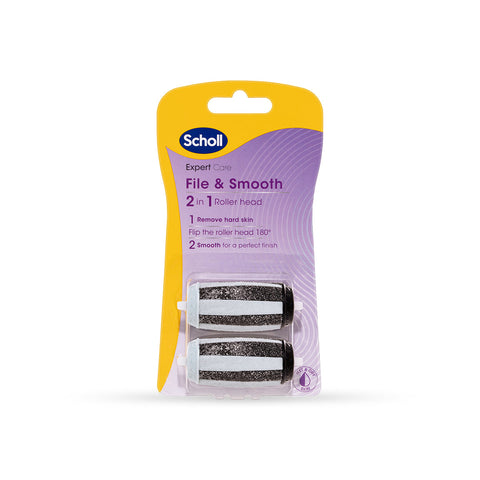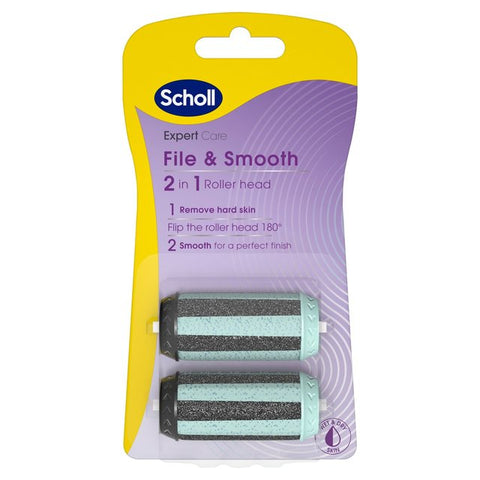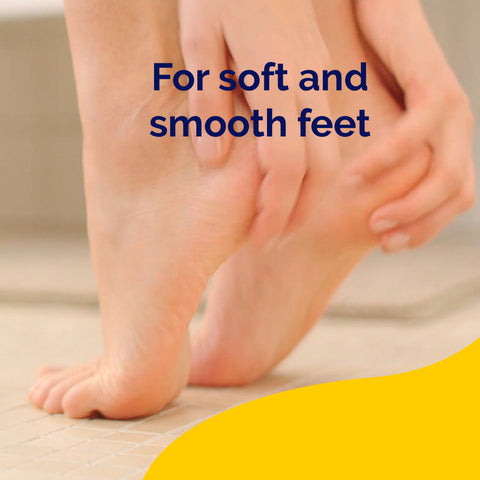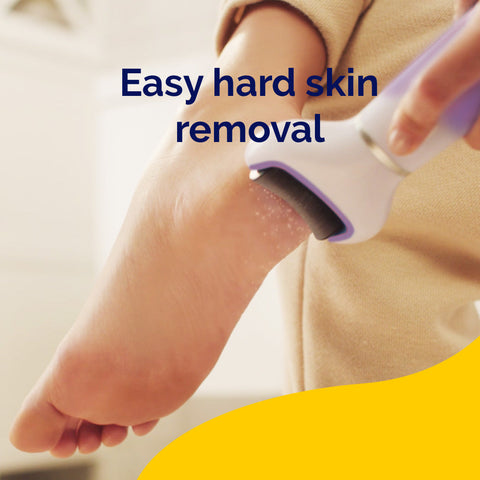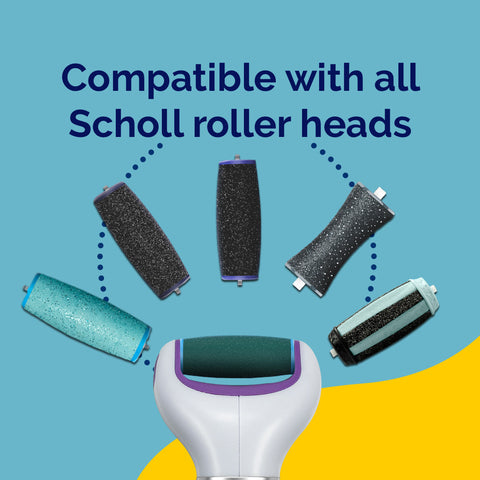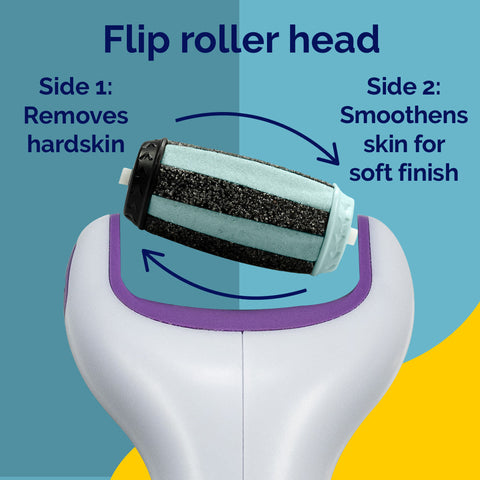 Refills
2-in-1 Expert Care Foot File Roller Head Refill
NEXT DAY DELIVERY
Order within for next day delivery
Order before 2pm for next day delivery
For removing unsightly hard and dry foot skin.
A good foot care file is essential to prevent your feet becoming cracked, flakey and rough.
Through regularly using a file such as the Scholl electric Expert Care Foot File, hard and dry skin can quickly and easily be exfoliated.
With the Scholl 2-in-1 Expert Care Foot File Roller Head Refill, you'll get soft and smooth feet in just minutes. 
The Expert Care Heel Roller Head can easily be mounted to our latest Scholl Express Pedi. With just one click you can easily apply it to your personal device.
WHAT ARE THE DELIVERY OPTIONS?
Standard Delivery: 3-5 working days
£3.99
Express Delivery: 1-2 working days
£5.99
All orders placed before 2pm Monday-Thursday will be shipped for next day. Orders placed before 2pm on Friday are not guaranteed to arrive Saturday but are guaranteed to arrive on Monday. Orders placed after 2pm on Friday will arrive Tuesday
All About Feet: Foot Care Tips, Advice & Latest News
You currently have no items in your cart.