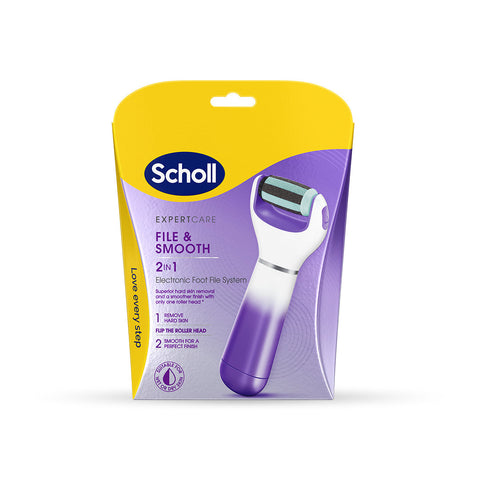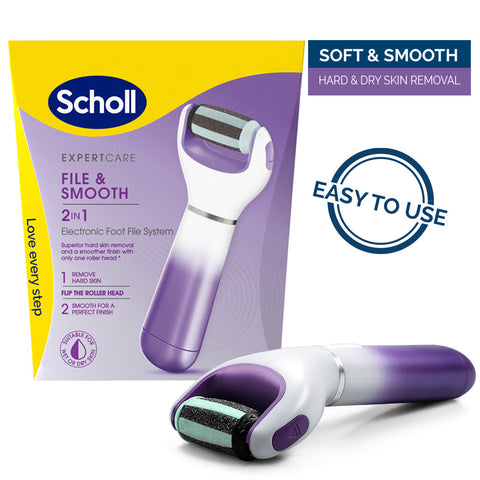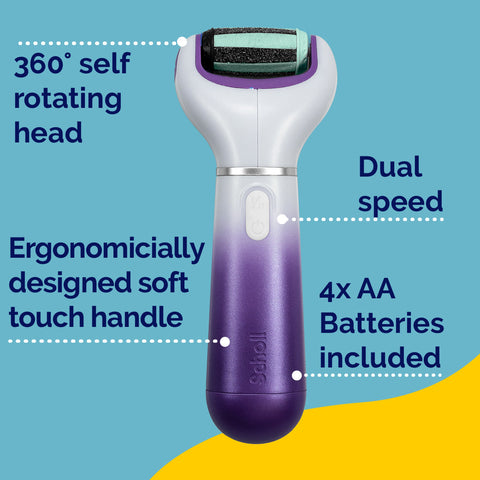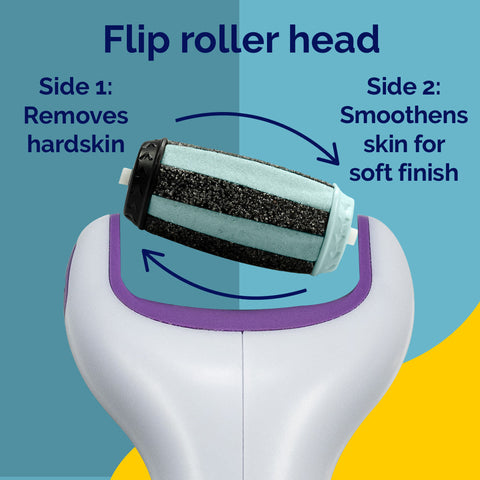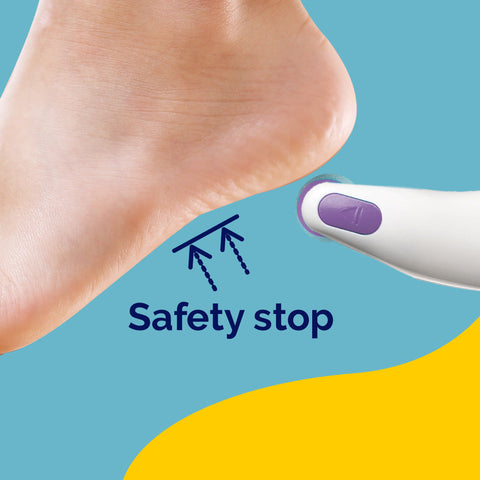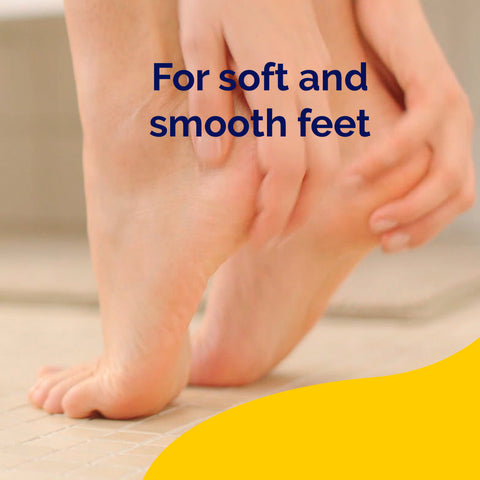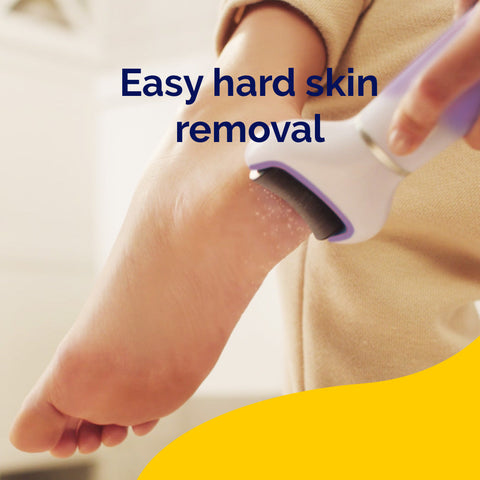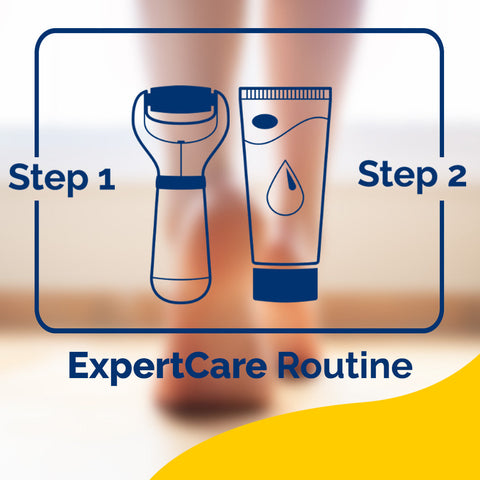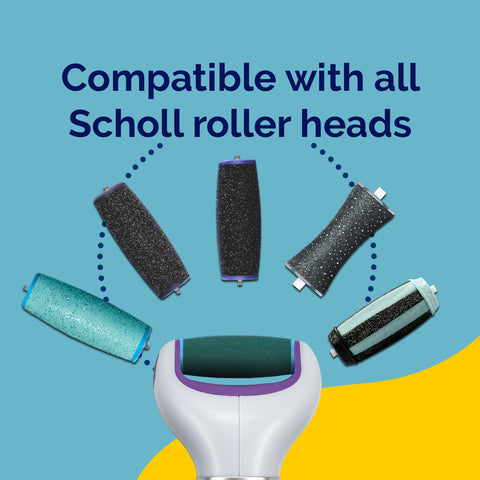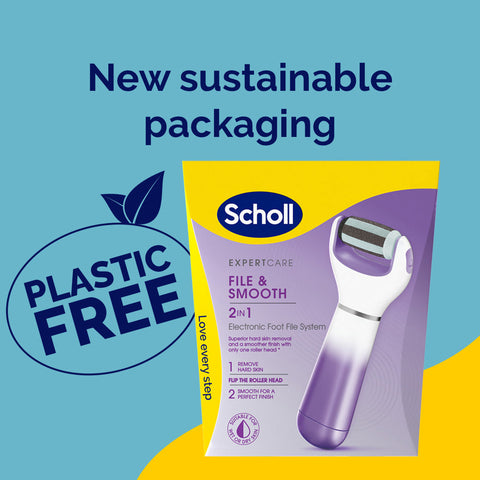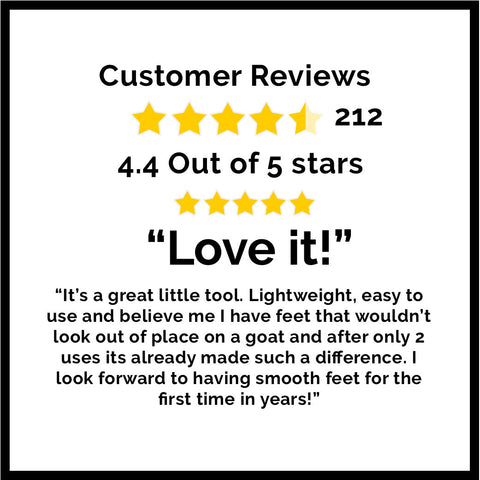 Foot Files
Expert Care 2-in-1 File & Smooth Foot File
NEXT DAY DELIVERY
Order within for next day delivery
Order before 2pm for next day delivery
For removing unsightly hard and dry foot skin.
A good foot care file is essential to prevent your feet becoming cracked, flaky and rough.
Through regularly using a file such as the Scholl electric Expert Care Foot File, hard and dry skin can quickly and easily be exfoliated.
With the Scholl Expert Care 2-in-1 File & Smooth Foot File, you'll get soft and smooth feet in just minutes. 
Turn on the foot file and, using the roller's darker coarse side, lightly place it on the hard skin areas of the foot, gently filing away until all the dead skin has dropped off. Remove and flip the roller head 180o and buff the treated area of the foot for a smooth finish. Finish off by using a foot cream to moisturise.
The frequency and length of hard skin treatment varies according to individual needs but treatments are most effective when built into a regular foot care routine.
The Scholl Expert Care 2-in-1 File & Smooth Foot File is compatible with all Scholl roller heads, making it perfect for inclusion in general foot care health and skin treatment.
WHAT ARE THE DELIVERY OPTIONS?
Standard Delivery: 3-5 working days
£3.99
Express Delivery: 1-2 working days
£5.99
All orders placed before 2pm Monday-Thursday will be shipped for next day. Orders placed before 2pm on Friday are not guaranteed to arrive Saturday but are guaranteed to arrive on Monday. Orders placed after 2pm on Friday will arrive Tuesday
All About Feet: Foot Care Tips, Advice & Latest News
You currently have no items in your cart.