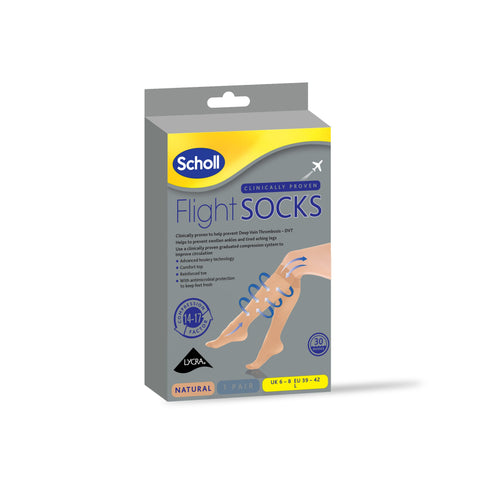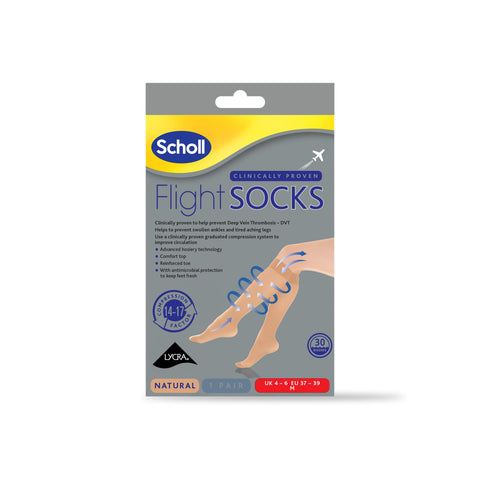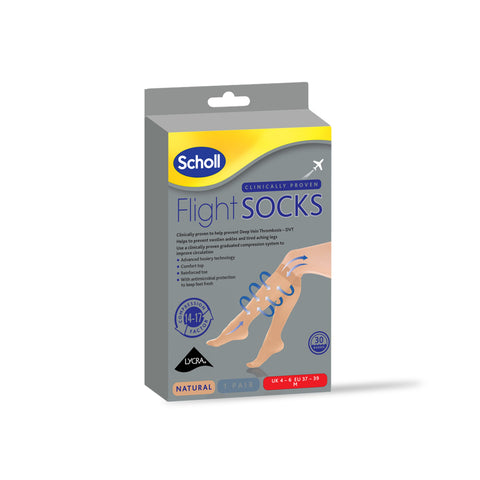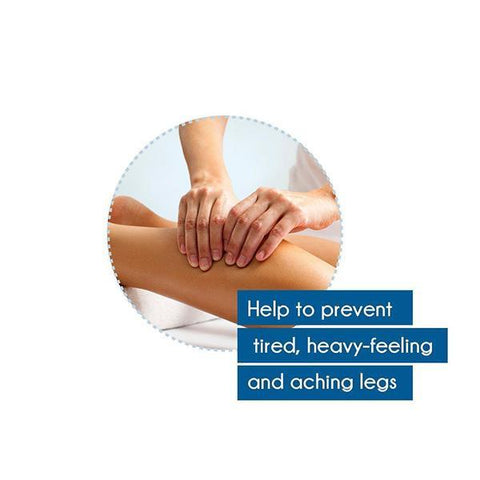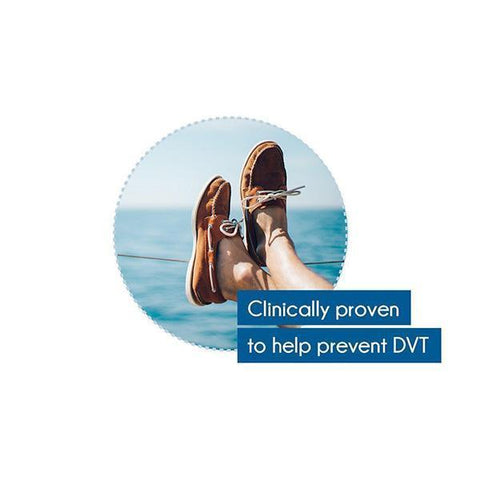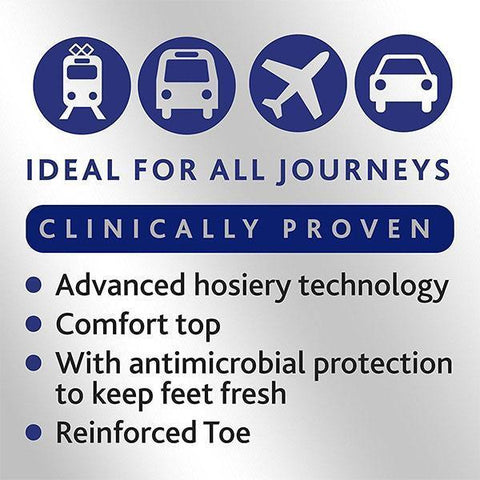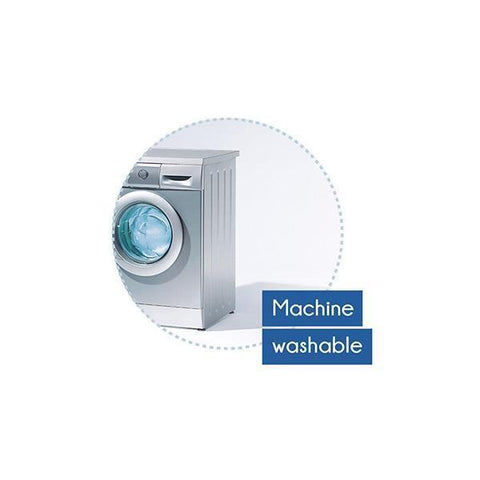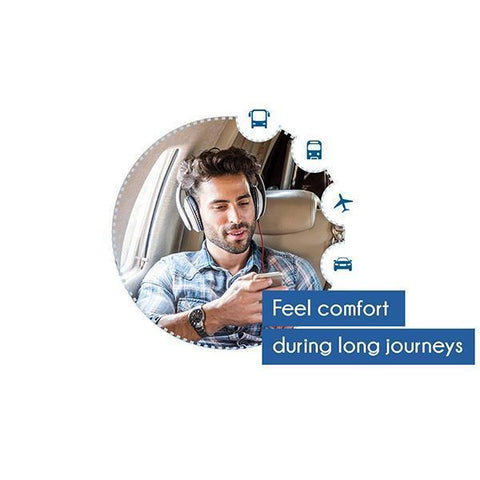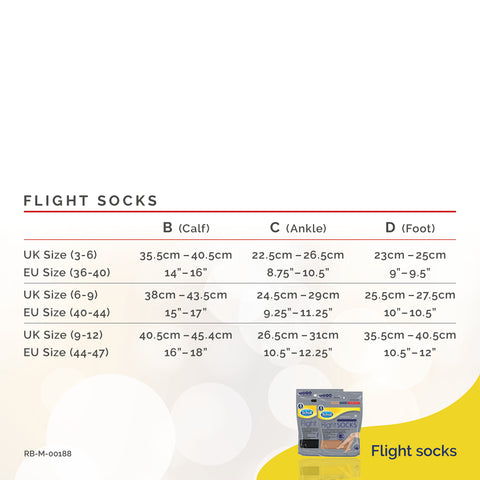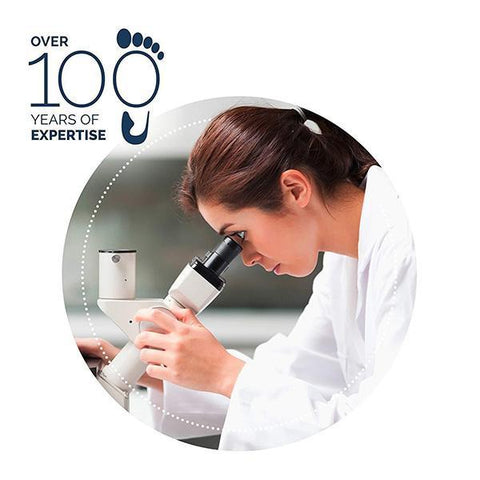 Compression Hosiery
Flight Socks Cotton Feel: Sheer
NEXT DAY DELIVERY
Order within for next day delivery
Order before 2pm for next day delivery
Scholl Flight Socks Cotton Feel: Sheer pack includes 1 pair of flight socks.
Clinically proven to help prevent deep vein thrombosis. These socks can be worn discretely instead of regular socks during flights or other journeys that cause uncomfortable experiences and restricted movement. Wearing the Scholl Flight Socks can help improve blood circulation that can be disrupted by sitting for long periods of time.
Compression level - 14-17 mmHg (18.7-22.7hPa)
UK/SC/0219/0013
Scholl flight socks are designed to be worn in place of normal socks throughout your entire journey. Always wear both socks and ensure they are pulled up to just below the knee. A detailed information leaflet is included in this pack please keep this leaflet for future reference.
WHAT ARE THE DELIVERY OPTIONS?
Standard Delivery: 3-5 working days
£3.99
Express Delivery: 1-2 working days
£5.99
All orders placed before 2pm Monday-Thursday will be shipped for next day. Orders placed before 2pm on Friday are not guaranteed to arrive Saturday but are guaranteed to arrive on Monday. Orders placed after 2pm on Friday will arrive Tuesday
All About Feet: Foot Care Tips, Advice & Latest News
You currently have no items in your cart.