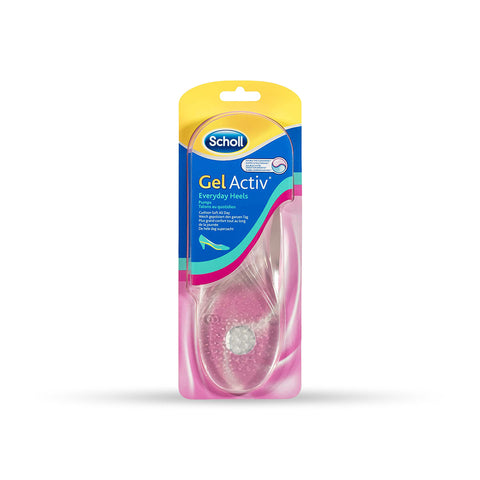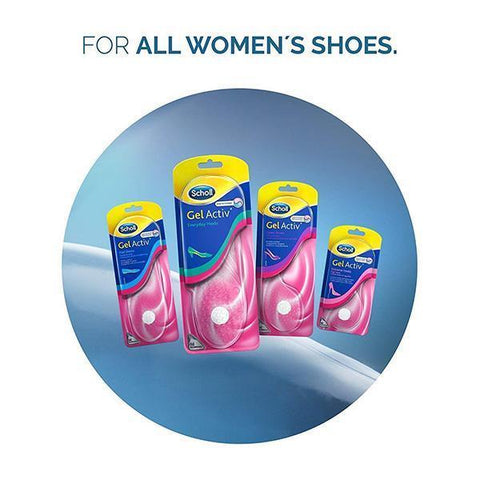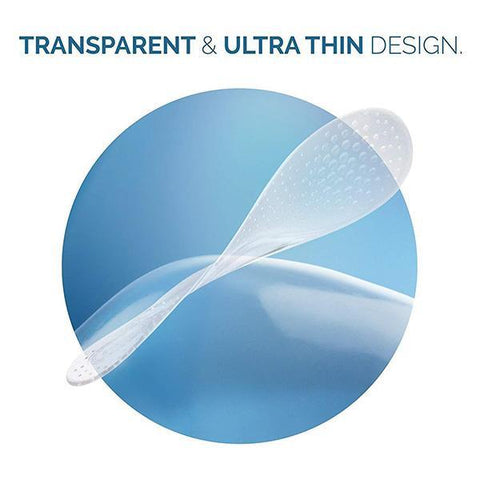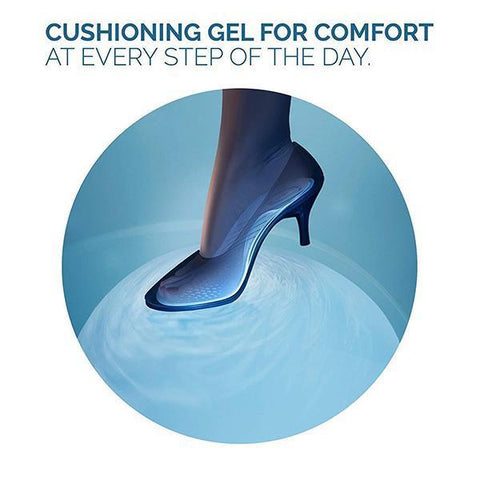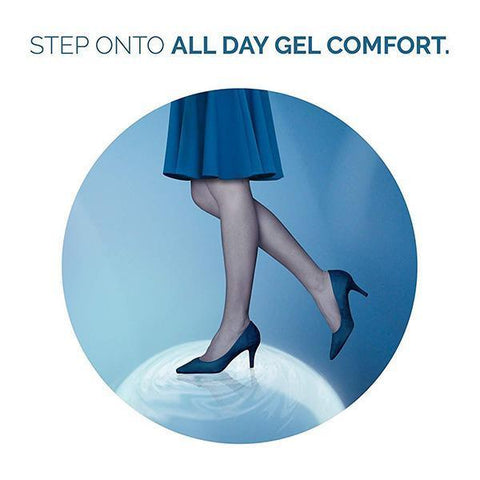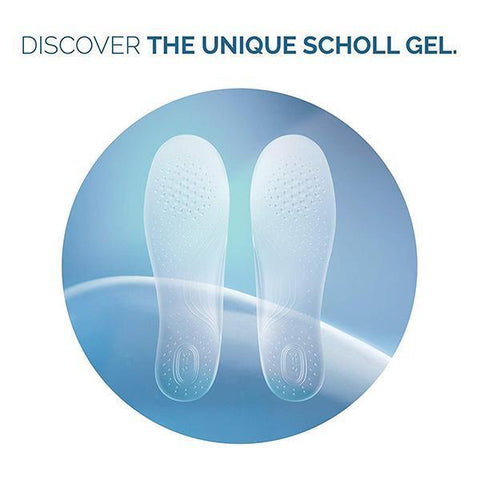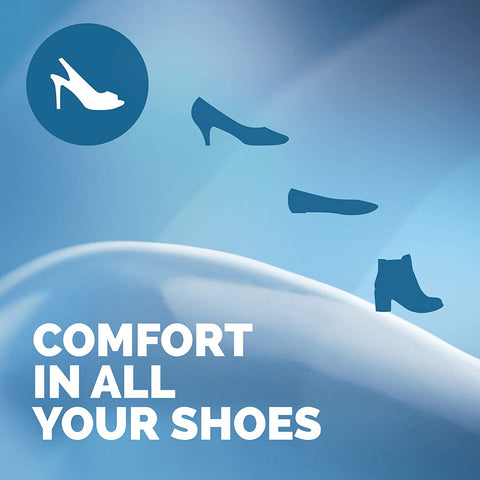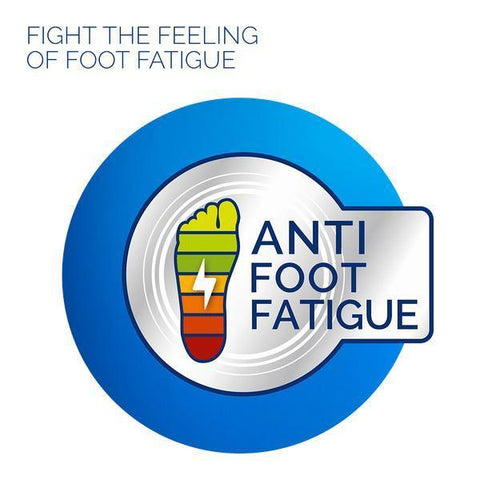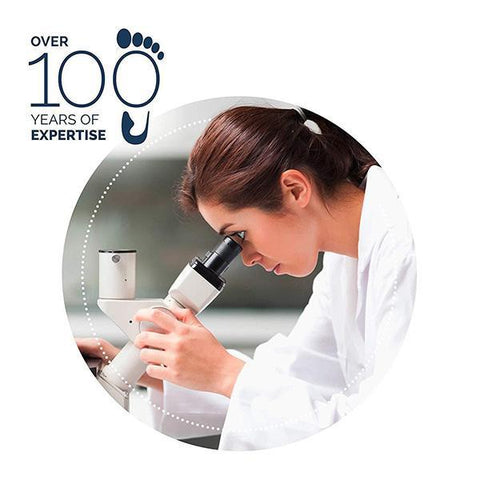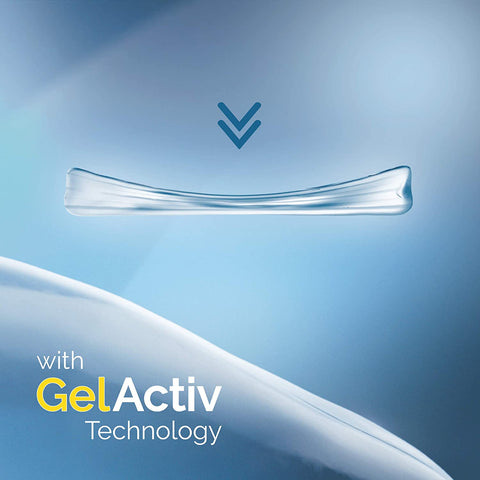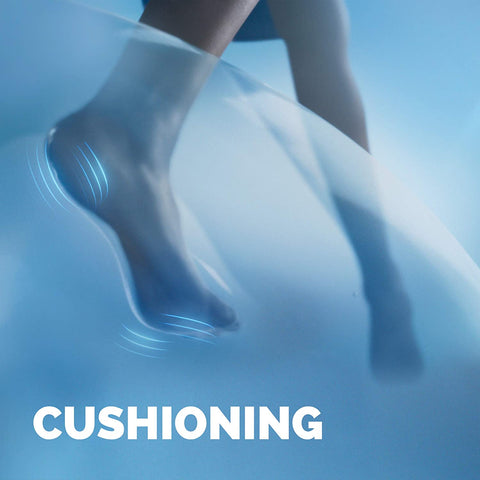 Insoles
GelActiv™ Insoles for Everyday Heels
NEXT DAY DELIVERY
Order within for next day delivery
Order before 2pm for next day delivery
Give your heels the sneaker feel. Transparent gel with an extra slim design is discreetly hidden when worn in everyday heels. The ultra-thin design doesn't crowd toes while still cushioning the ball of the foot from pressure. 
The Scholl GelActiv™ Technology: Distinct GelActiv™ technology comprises two gels that effectively absorb shock and reduce the pressure felt on your feet; a firmer gel that supports the arches of your feet and your heels, plus a softer one to ensure the optimum shock absorption.

Ensure inside of shoe is clean and dry before use. Remove plastic backing and look for a marking to indicate left (L) versus right (R) insole. Place the insole sticky side down into the front of the shoe, ensuring the raised area starts at the beginning of the slope of your shoe (this will be under the ball of your foot). Reposition as needed. Replace after six months or first signs of wear. To remove the insole, pull it slowly and gently out of the shoe.
WHAT ARE THE DELIVERY OPTIONS?
Standard Delivery: 3-5 working days
£3.99
Express Delivery: 1-2 working days
£5.99
All orders placed before 2pm Monday-Thursday will be shipped for next day. Orders placed before 2pm on Friday are not guaranteed to arrive Saturday but are guaranteed to arrive on Monday. Orders placed after 2pm on Friday will arrive Tuesday
All About Feet: Foot Care Tips, Advice & Latest News
You currently have no items in your cart.