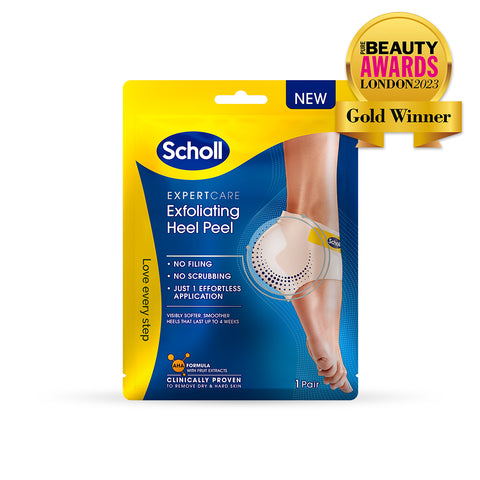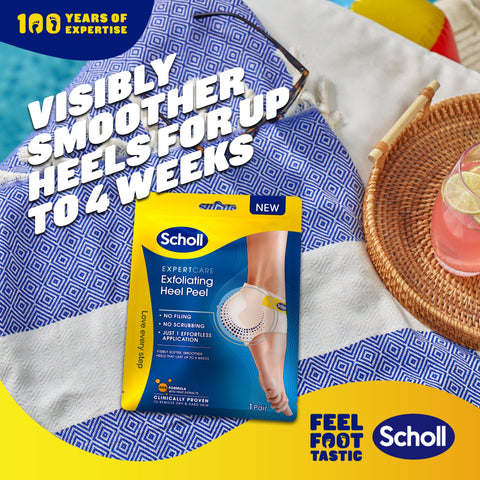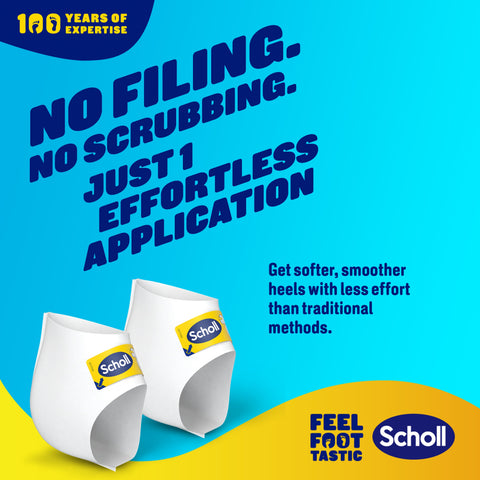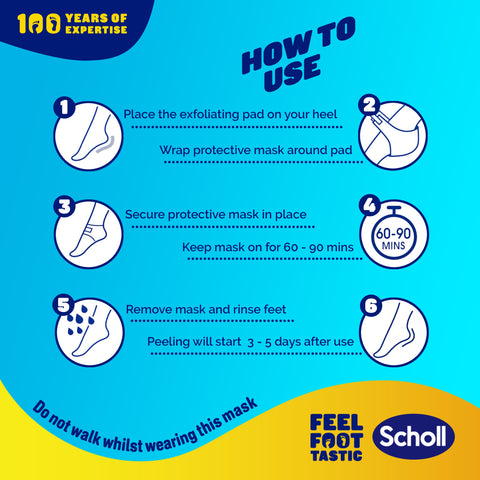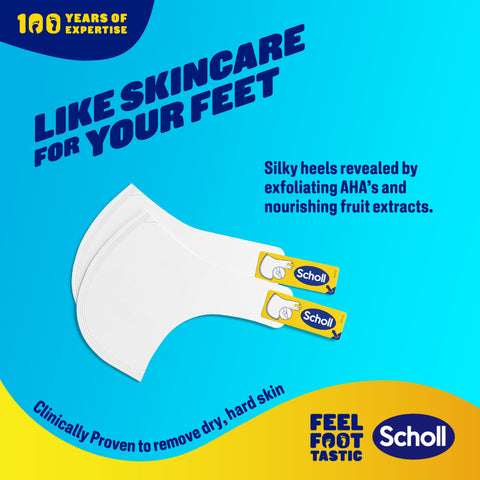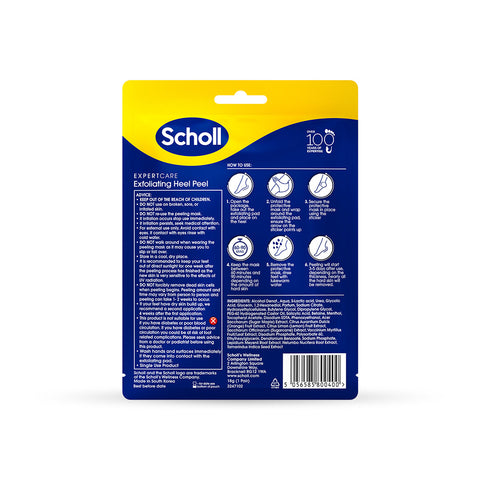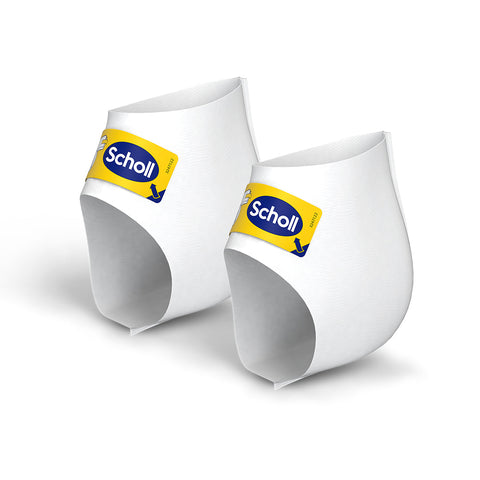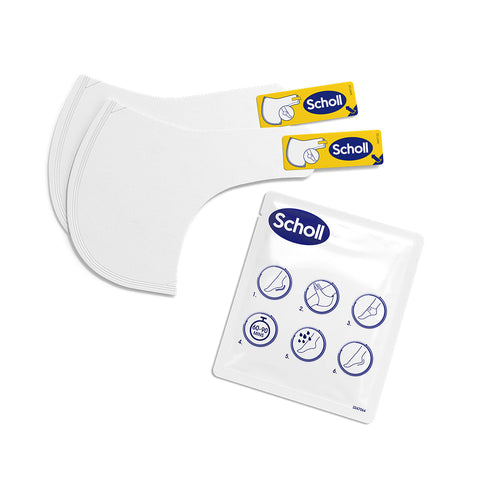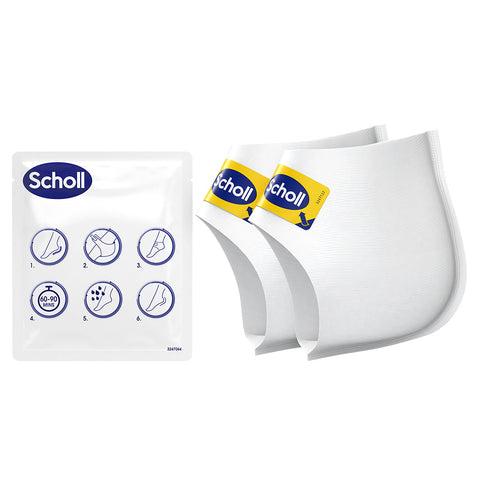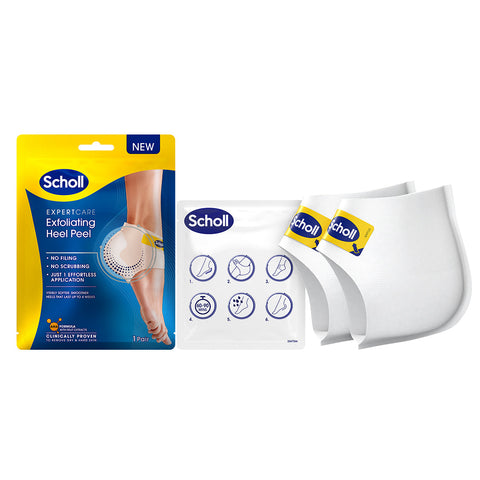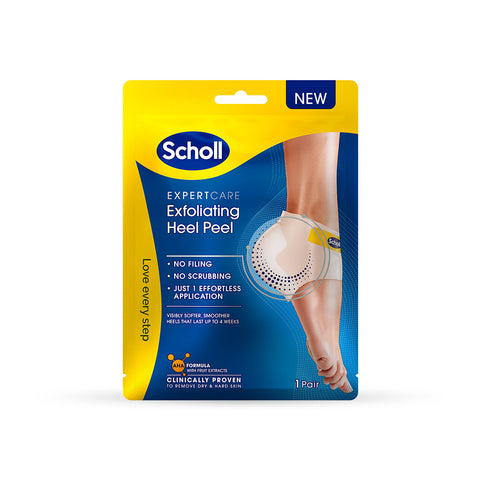 Foot Masks
Expert Care Exfoliating Heel Peel Mask
NEXT DAY DELIVERY
Order within for next day delivery
Order before 2pm for next day delivery
Scholl's Exfoliating Heel Peel is clinically proven to remove dry & hard skin in one effortless application, leaving heels visibly softer & smoother for up to 4 weeks.

It's powered by exfoliating AHA's and nourishing fruit extracts as well as Lactic, Glycolic & Salicylic acids which work to activate the peeling process, removing dead & dry skin. Scholl's Exfoliating Heel Peel offers targeted action, specifically designed to fit tightly around the heel area to ensure that only dry & hard skin on the heel is removed.

Single use product.
1. Open the package, take out the exfoliating pad and place on the heel
2. Unfold the protective mask and wrap around the exfoliating pad, ensure the arrow on the sticker points up
3. Secure the protective mask in place using the sticker
4. Keep the mask on between 60 to 90 minutes depending on the amount of hard skin
5. Remove the protective mask, rinse feet with lukewarm water
6. Peeling will start 3-5 days after use, depending on the thickness, nearly all the hard skin will be removed
WHAT ARE THE DELIVERY OPTIONS?
Standard Delivery: 3-5 working days
£3.99
Express Delivery: 1-2 working days
£5.99
All orders placed before 2pm Monday-Thursday will be shipped for next day. Orders placed before 2pm on Friday are not guaranteed to arrive Saturday but are guaranteed to arrive on Monday. Orders placed after 2pm on Friday will arrive Tuesday
All About Feet: Foot Care Tips, Advice & Latest News
You currently have no items in your cart.