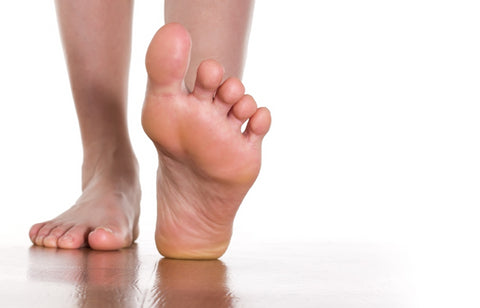 Tips & Tricks for Using the Scholl Velvet Smooth Express Foot File
Tips and tricks for perfectly beautiful feet
TIP 1
Give your feet the VIP treatment
You may not be able to splash out on fancy salon pedicures every week but with the Scholl Velvet Smooth Electronic Foot File you can treat your feet to a professional quality pedicure in the comfort of your own home. Choose from two different speeds - gentle or intense - and watch as the hard skin falls away to reveal beautiful soft feet, even after just one use.
TIP 2
Beautiful feet need matching nails
The best accessory for beautiful feet is healthy, shiny nails. A bit of extra attention is all they need. You can do this effortlessly with the Scholl Velvet Smooth Electronic Nail Care System, using three different heads for filing, buffing and polishing. You'll have shinier toenails in no time.
TIP 3
If the shoe doesn't fit don't wear it
Wearing the right sized shoes is not only important for the comfort of your feet but also for their health. The wrong shoes can cause pressure on certain areas of your feet, which leads to hard skin. It also means your feet can't breathe properly so they sweat more, offering a breeding ground for fungus and infection.
TIP 4
Are your shoes foot-friendly?
When you get a stylish new pair of heels it's often your feet that pay. Do your feet a favour and treat them to Scholl GelActiv Insoles, for added cushioning and shock absorption. And if you're really going for it in stilettos, don't let your feet suffer in silence. Scholl GelActiv Insoles for extreme heels are specifically designed for heels higher than 8cm, offering high levels of cushioning and support to get you through the evening and into the night.
TIP 5
Hydrate and look great
Dry feet are likely to develop hard skin. Oil glands on the bottom of your feet cause the skin to dry out faster than in other areas of your body. This leads to cracks and hard skin. Drinking plenty of water and using a specialised foot product like School Expert Care Dry Foot Cream regularly will help prevent cracks and calluses.
TIP 6
Your feet are unique
Your feet are as individual as you are, and your foot care needs will be different to anyone else's. Whether you're looking for shinier nails, softer soles or healthier heels, Scholl has a wide range of specialised foot products that can help you get back into your stride.