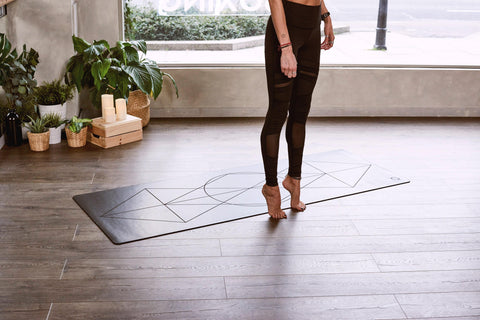 5 FUN APPS TO KEEP YOU FIT AT HOME FOR FREE
Here at Scholl we know how important is to keep your feet busy, especially these days when we can't get out and move around as much as we are used to.
That's where some of these fun fitness apps currently on the market can help! Whether it's workouts at home, recipes, even help with focus and mental health, there are some exceptional aids available, for free.
There's never been a better time to revolutionise the way you train
1. Nike Training Club
One of the most popular apps out there, and for good reason. You can start training with a personal plan to guide you, while adjusting to (and tracking) your progress, schedule and other activities.
With NTC, you get access to a variety of four to six-week training plans with a growing library of workouts led by world-class Nike Master Trainers. So, whether you're lucky enough have access to a home gym or are just training from the comfort of your living room, there's a routine that'll fit you and your lifestyle. Almost guaranteed to get you active at home!
2. Asana Rebel 
Firstly, don't be put off by the name if you're not a full-blown 'yogi'. Asana Rebel is much more than meditation, it also gives you cardio, HIIT training, even soothing sounds and quizzes (to give your brain a workout?) It's a handy little fitness app offering the perfect introduction to a yoga regime. To keep you on track, you get a handy little green dot on the built-in calendar when you train. You also get two new workouts every day, so you'll never get stuck doing the same old routine. NB: When you first login to the app – using Facebook or an email – you'll see a screen that asks you to 'unlock' the premium version. Don't worry, you can still use the free option by simply clicking the exit button at the top of the screen.
3. My Training Workout Tracker Log 
Home (and gym) workouts that you can log and track, with a community of likeminded people to support you are the big benefits of this app. Also, you'll get access to more than 350 exercise videos and see them in action in 120 predefined workout routines.
4. Daily workouts fitness trainer 
This is like your own personal trainer, wherever you are and whenever you want a workout. Daily Workouts Fitness Trainer specialises in short five to ten-minute targeted workouts, but also gives you longer ten to thirty-minute randomised full body sessions to keep you on your toes.
5. Google Fit (Free. Android only)
What makes Google Fit great (apart from supporting Android and WearOS devices) is that unlike some of the above apps there is no paid version. So, you'll get none of those annoying ads trying to 'nudge' you into paying for premium.
It's perfect for home workouts and can sync and import data from your other fitness monitoring apps. It's also integrated with Google Maps, but location tracking obviously isn't going to be your biggest priority right now.
Whichever app you choose, have a great home workout with Scholl!