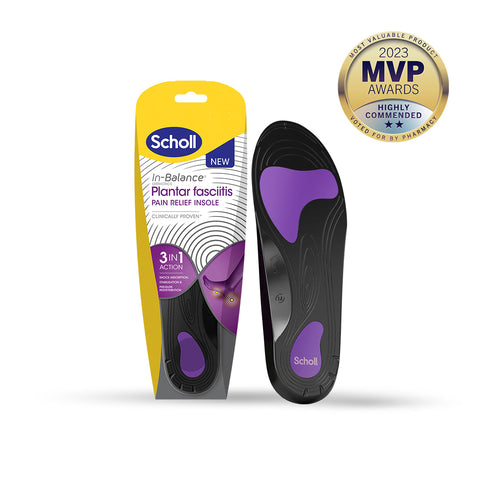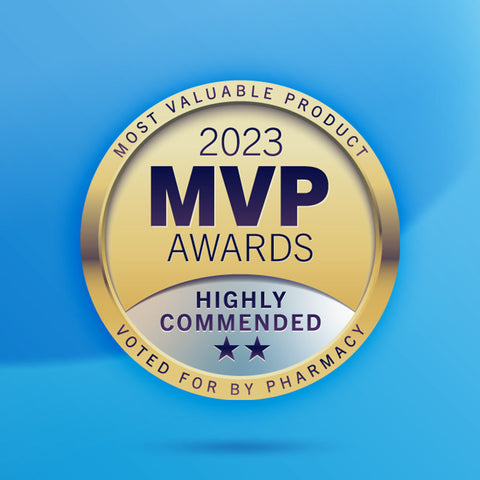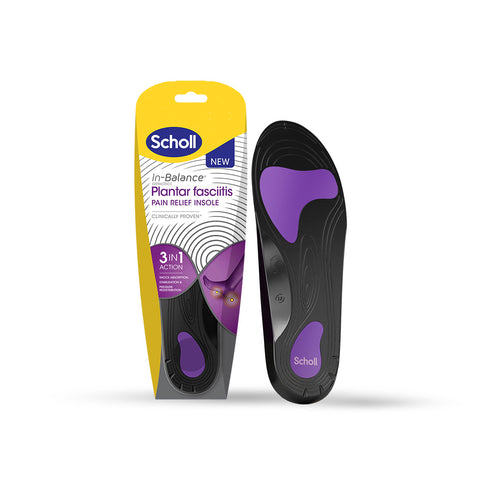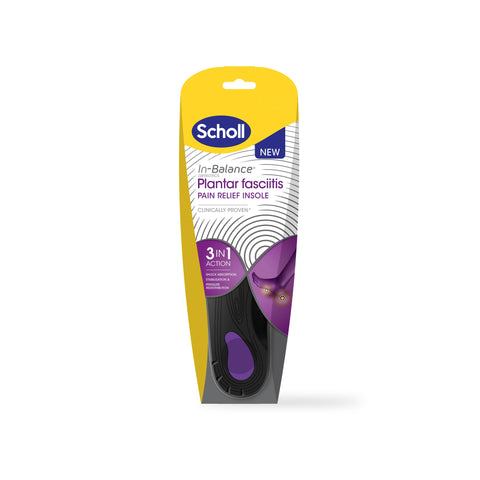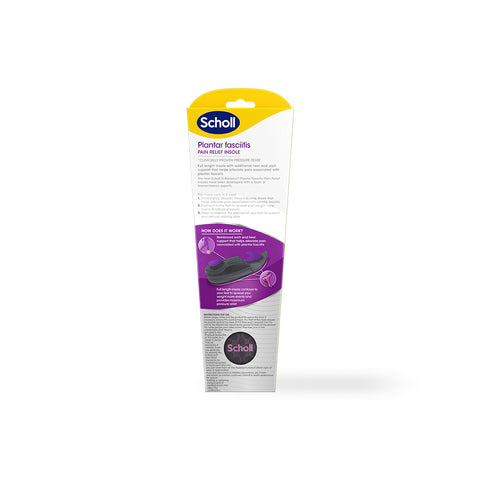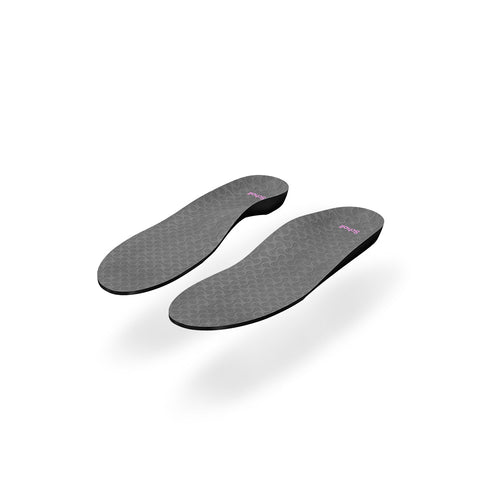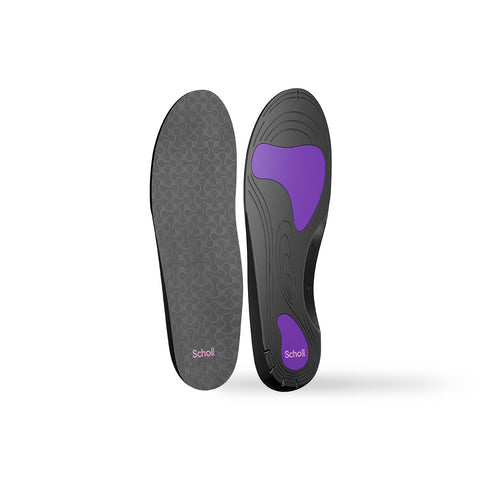 Orthotics
Plantar Fasciitis Pain Relief Insoles
NEXT DAY DELIVERY
Order within for next day delivery
Order before 2pm for next day delivery
Scholl In-Balance® Orthotics Plantar Fasciitis Pain Relief Insoles are clinically proven to provide pressure relief to the base of the foot to help alleviate pain in the foot between the heel and the arch, known as plantar fasciitis. The insole has been specifically designed by biomechanics experts to provide a 3-in-1 action to help elevate the pain associated with plantar fasciitis.

Shock Absorption: Providing comfort from the impact of your shoe on the ground as you walk, run or jog
Stabilisation: Helping to position your foot in your shoe, helping to provide better support for the base of your foot when standing for long periods or whilst walking.
Redistribution of pressure: spread your weight over more of the foot taking pressure off sensitive areas.
Before use, make sure that the product fits well in the shoes. If necessary, remove existing insoles. The heel of the In-Balance® Plantar Fasciitis Orthotics Insoles must be placed against the back of the shoes. For best use, cut the end to the desired size according to the recommendations provided with the product.
For some people, pain relief may take time. The feet must adapt to the structural properties of the soles; an adjustment period may therefore be necessary. If needed, gradually use In-Balance® Plantar Fasciitis Orthotics Insoles each day and more and more frequently, until you can wear them all day. Replace the sole if it shows signs of wear or deterioration.
Discontinue use if discomfort or irritation occurs. If pain, discomfort or irritation persists, consult your pharmacist, doctor or podiatrist. Adding or replacing components on approved footwear may affect performance. Please ask your doctor, pharmacist or podiatrist for advice before using this product.
Scholl and diabetes:
If you are diabetic or have poor blood circulation, you could suffer from foot complications. Please consult a physician or podiatrist before using this product.
WHAT ARE THE DELIVERY OPTIONS?
Standard Delivery: 3-5 working days
£3.99
Express Delivery: 1-2 working days
£5.99
All orders placed before 2pm Monday-Thursday will be shipped for next day. Orders placed before 2pm on Friday are not guaranteed to arrive Saturday but are guaranteed to arrive on Monday. Orders placed after 2pm on Friday will arrive Tuesday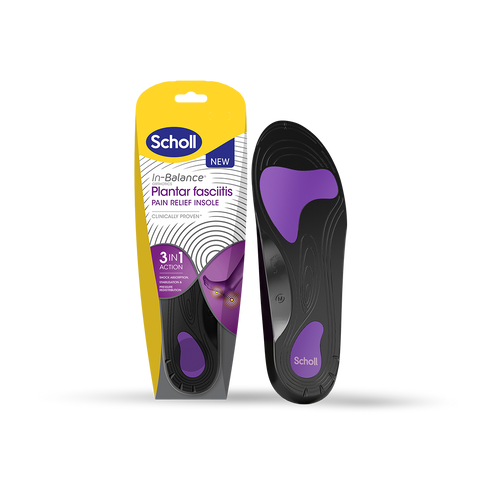 Motion Control Structure™
Motion Control Structure™ contours the foot and helps relieve lower body pains from being on your feet all day
All About Feet: Foot Care Tips, Advice & Latest News
You currently have no items in your cart.