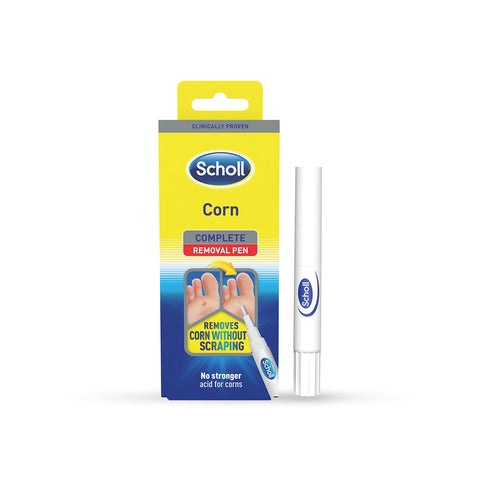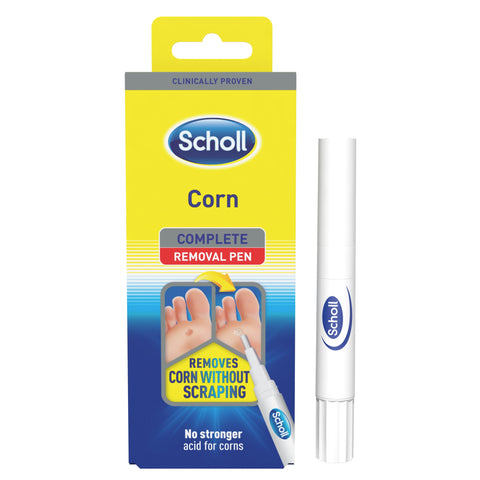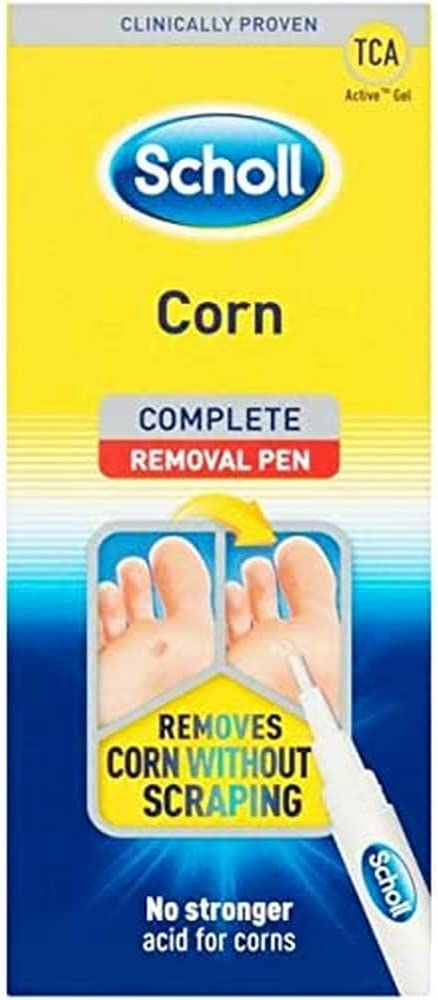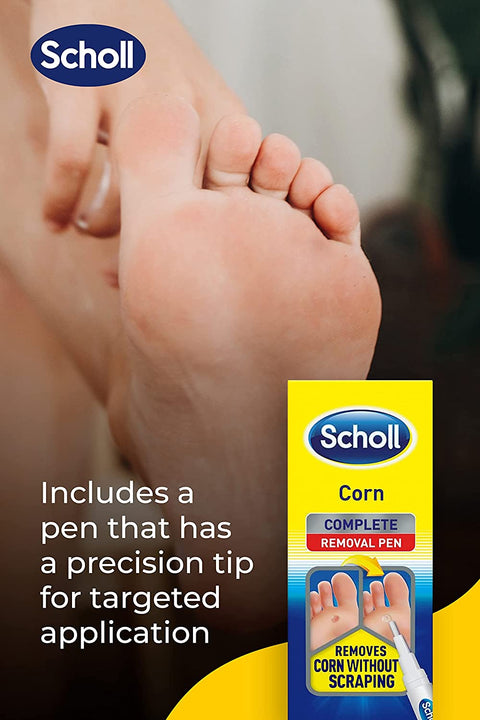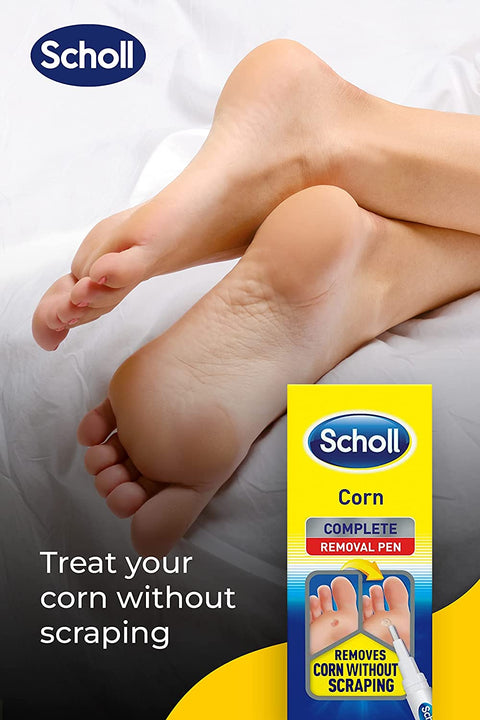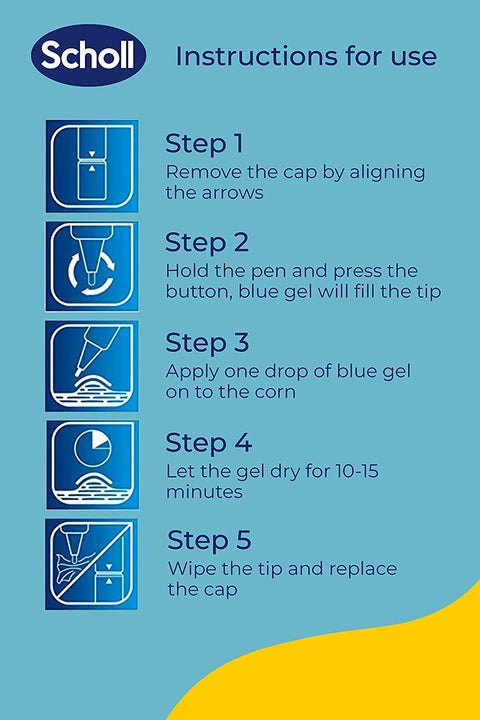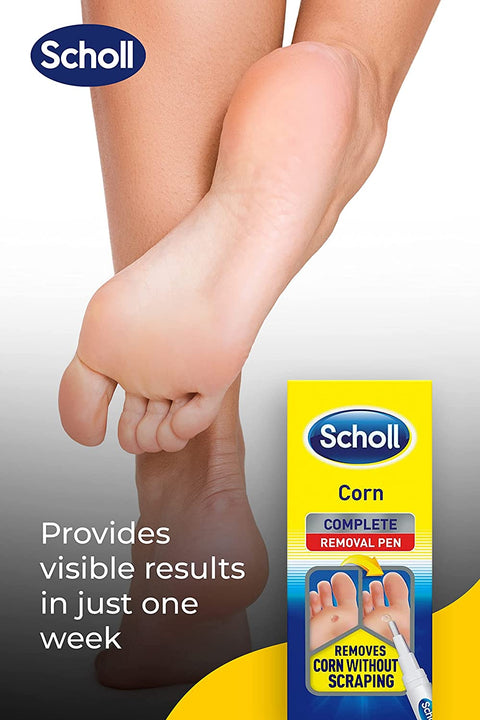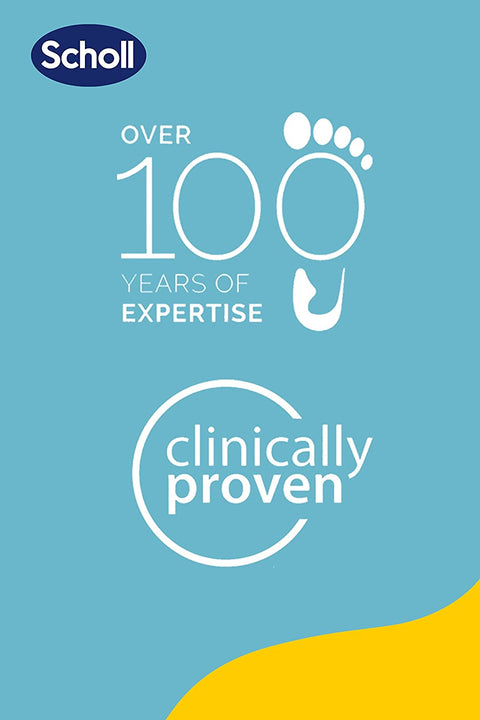 Corn
Corn Complete Removal Pen
NEXT DAY DELIVERY
Order within for next day delivery
Order before 2pm for next day delivery
Corns and calluses are caused by chronic pressure on the skin. The Scholl Corn Complete Removal Pen is an effective way to treat corns and severe calluses, with visible results seen within the first week.
RB-M-03394. Always read the instructions
For Verification contact PO Box 4044 Slough SL1 0NS
READ THE INSTRUCTIONS FOR USE THOROUGHLY: HANDLE WITH CAUTION.
If you have any questions, consult your general practitioner or pharmacist.
Hold the pen vertically with the brush tip facing downwards.
Slowly turn/click the dial on the top of the pen clockwise to dispense the gel.
Allow the gel to flow into the brush for 3 to 5 seconds.
Carefully apply the gel strictly to the corn or callus using the brush, taking special care not to touch the healthy skin surrounding it.
Let the gel dry for 10 -15minutes before putting on socks or shoes.
Carefully wipe the brush tip with a tissue before replacing the cap to remove any excess gel and discard the tissue immediately.
Repeat once a day for 4 days.
WHAT ARE THE DELIVERY OPTIONS?
Standard Delivery: 3-5 working days
£3.99
Express Delivery: 1-2 working days
£5.99
All orders placed before 2pm Monday-Thursday will be shipped for next day. Orders placed before 2pm on Friday are not guaranteed to arrive Saturday but are guaranteed to arrive on Monday. Orders placed after 2pm on Friday will arrive Tuesday
All About Feet: Foot Care Tips, Advice & Latest News
You currently have no items in your cart.