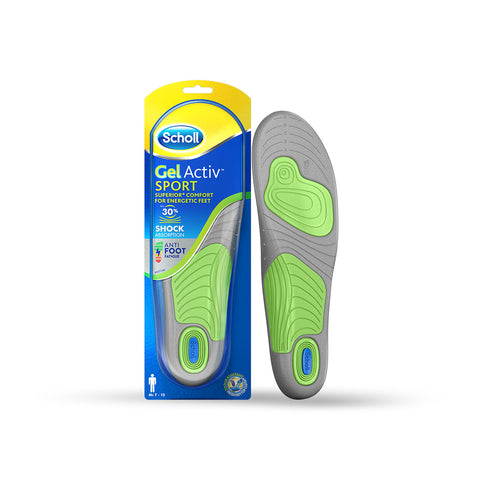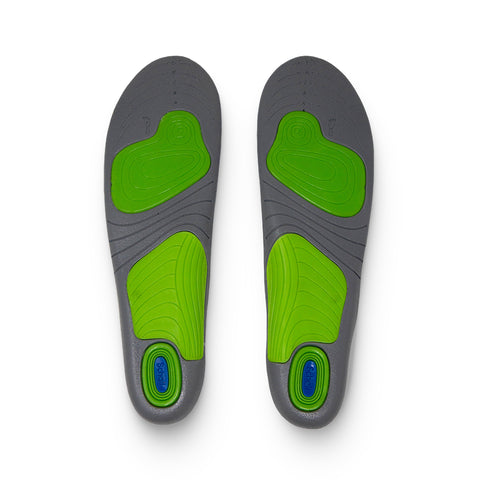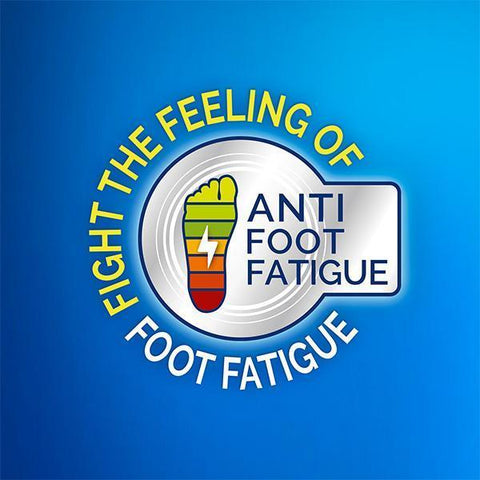 Sports Insoles
GelActiv™ Sport Insoles For Men
NEXT DAY DELIVERY
Order within for next day delivery
Order before 2pm for next day delivery
Scholl GelActiv™ Sport Insoles are carefully designed to fit athletic footwear and are proven to effectively support the pressure that running and sporting activities put on your feet. GelActiv™ Sport Insoles dual gel is proven to effectively absorb micro shocks and help reduce excessive pressure of walking, running, sport or daily activities. GelActiv™ Sport Insoles support your feet, so you can be comfortable when walking or running, all day long.
Slide your GelActiv™ Sport Insoles into your trainers or running shoes with the gel side facing down, and benefit from improved arch support thanks to the innovative GelActiv™ inserts. GelActiv™ Sport Insoles soft and springy texture effectively absorbs impact during running, sports, and physical activity.
Trim to fit if necessary. Cut along the outline that matches your shoe size or use the original insole as a guide. For best results, remove existing insoles and replace with Scholl GelActiv™ Sport Insoles For Men with the Gel side Down. Replace the GelActiv™ Sport Insoles For Men when showing signs of wear. Every six months recommended. Can be used for: Athletic footwear, Sport Trainers, Running Shoes
Cleaning Instruction: To clean, simply wipe with a warm soapy cloth (do not soak)
WHAT ARE THE DELIVERY OPTIONS?
Standard Delivery: 3-5 working days
£3.99
Express Delivery: 1-2 working days
£5.99
All orders placed before 2pm Monday-Thursday will be shipped for next day. Orders placed before 2pm on Friday are not guaranteed to arrive Saturday but are guaranteed to arrive on Monday. Orders placed after 2pm on Friday will arrive Tuesday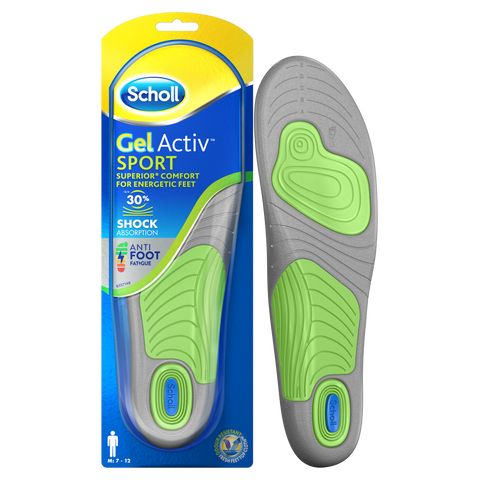 Motion Control Structure™
Motion Control Structure™ contours the foot and helps relieve lower body pains from being on your feet all day
All About Feet: Foot Care Tips, Advice & Latest News
You currently have no items in your cart.