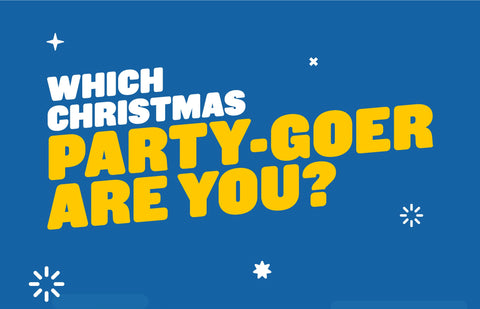 Which Christmas Party-goer are you?
The Festive Season is here which also means it's time for office Christmas parties! Are you the person who organised the secret Santa or are you fashionably late? Explore our flowchart and find your Christmas party-goer persona.
Find out the best product matches for you depending on which party-goer you are!
The Organiser - control freak or life-saver?
You've probably been spamming everyone else about the Christmas party for the last month or more, but without you the party wouldn't even be possible!
The Dancer - don't stop shakin'
That person who dances like nobody is watching, and who doesn't stop dancing for any song. Take care of those happy feet!
The Fashionista - absolute lifestyle icon
'Accessory here, high heels there' the fashionista can't be missing from our list of course. Always well-dressed and ready to stun everyone with your daring choices!
The Socialiser - fluttering around the party
The ones who always have a topic of conversation ready and flutter around the party to make sure everyone is having a good time. Entertainment is your superpower!
The Late-comer - unreliable or just fashionably late?
You're never the first one to the Christmas party but you definitely know how to make an entrance! Although you're a bit forgetful you always bring Christmas cheer when you enter the room.
The No Show - be there in 5 min!
A blanket and the sofa, you don't need anything else to have the perfect evening. There's no place like home!